Insight, LLC is a software company located in Santa Rosa, California, in the heart of Sonoma wine country.
In 2011,
Insight set out to build a platform fueled by relentless ambition and pure passion for the online lending industry. Our constant dedication to innovation and uncompromising standards have defined Insight as a force of change. With products and brands that are redefining the expectations of what lead management and underwriting have to offer and how it can be experienced within the online private lending industry.
Today,
Insight's primary software, Decision Cloud, allows lenders to utilize real-time data services, such as credit reports, and advanced scoring algorithms in order to determine borrower's propensity to pay back loans.
Daily,
we process more than 500,000 consumer loan applications. Decision Cloud is loaded with comprehensive reporting and industry-revolutionizing data services, such as; TruScore and TruFraud, which help both lead buyers and/or sellers avoid marketing risk(s) by reducing fraudulent data in our private lending marketplace.
Continually,
we help lenders apply the power of technology to empower their business, strengthen workflows, and protect themselves and consumers against online lead fraud. Our business practices and policies reflect our commitment to making a positive impact in the online lending industry. This commitment carries through to the products and services we develop.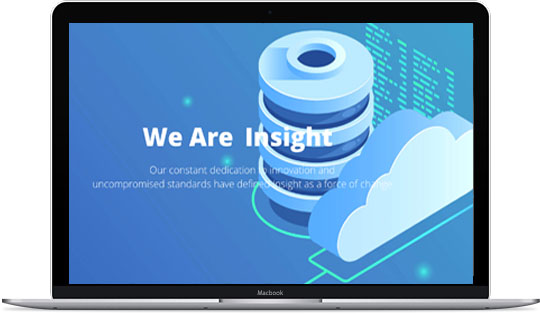 In 2011 Insight set out to build a platform where relentless ambition and action could collide with pure passion for the online private lending industry.
Our team is in it together. There is more to a good relationship than just software. We are the perfect balance of technology and human touch. That is why we're committed to giving you the support, attention, and advice your business deserves. The Insight team strives to gather, listen to, and include as many perspectives as possible throughout the various processes we undertake. Our ultimate objective is discovering how to bring out the best in each other and in the vast array of organizations that we service. 
Our diverse and inclusive culture sparks the thinking that leads to the discoveries that unlock opportunities for everyone. We deliver an experience that meets and exceeds your needs by understanding your goals and unique organizational requirements. From setting up your account with an Implementation Specialist, to optimizing your Return on Investment with our Customer Success team, Insight is here to help your business grow profitably! 
There are no upcoming events at this time